EW has the first pic of the girls from Zack Snyder's upcoming film
Sucker Punch
. I have been a huge fan of Snyder since his directorial debut
Dawn of the Dead.
I have been waiting for anything
Sucker Punch
related since Comic-Con last year. It kills me to not be able to see footage of it at the Con this year because I can't go at all.
The pic does show mostly what I pictured in my head, but it does seem a little darker then I thought it would end up being. I really like it and hopefully we can see footage of it soon.
Comingsoon.net
has given a great synopsis for it "Set in the 1950s, Sucker Punch follows Babydoll who is confined to a mental institution by her stepfather, who intends to have her lobotomized in five days. While there, she imagines an alternative reality to hide her from the pain, and in that world, she begins planning her escape, needing to steal five objects to help get her out before she is deflowered by a vile man."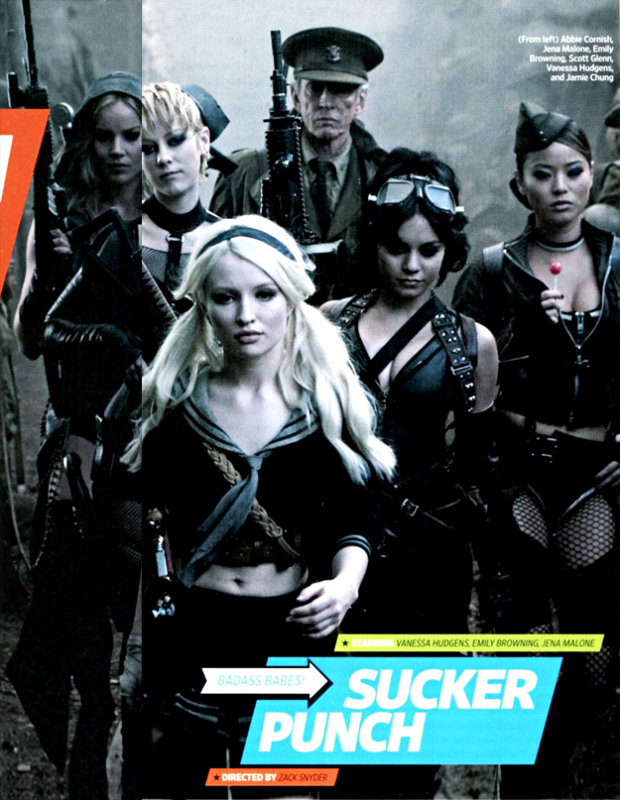 Benjamin Myers
PSN ID and Gamertag: fusionman15